Competition Rules
The do's and don'ts of competing
Eligibility
ICCA & ICHSA: Groups must consist of permanent (for the season), full-fledged participants who are students enrolled at your school or university. Exceptions will be made on a case-by-case basis and will take into account the academic enrollment status of the member in question, as well as the school's policy for membership or participation in registered student organizations. Please contact us with membership questions.
The Open: Anything goes for your a cappella dream team. Round up your old group for another shot at the championship, pull together the all-stars from your past, call up all the best singers, dancers and beatboxers from your neighborhood, office, book club, and family reunion.
You must notify headquarters of any exceptions or new members not on the original roster included in your application in order for these members to be eligible to compete. Groups who lose members between rounds will not be penalized.
Under no circumstances should groups bring in outside performers just for competition. Failure to comply with this regulation may result in disqualification from any and all future competitions.
We accept vocal ensembles of all styles, but we are not a choral competition. Groups composed of more than 18 members should contact headquarters before applying. Groups must have 3 or more members.
Music Restrictions
Any music style is acceptable, but repertoire and visual performance must be appropriate for a family show. No instruments of any kind are allowed.
Applying to Compete
Questions about your application are addressed in our competition application policies, which you can also find by clicking "Apply Now" on our home page and selecting an application.
Competition Videos
Competition videos — which replace your traditional competition set — are limited to 4 minutes. Your video may be up to and including 4:00:00, including any graphics or intro/outro cards, but no longer.
The video can be whatever you want — we anticipate many will do a "squares"-style video, but the sky's the limit for creativity.
Vocals: Group members will presumably record their parts separately, though you may do something physically together as long as it's within all then-applicable social distancing safety guidelines (i.e., six feet apart, wearing a mask, etc). Vocal tracks must be mixed by a current group member (or for high school, adult director), though you can get input or help from outside sources. (Think: in a typical scenario, some groups get feedback or coaching from professionals or alumni, but you are the ones doing the actual performing.) No limits on tuning, effects, etc. Mixing can be done using free or purchased software (Garage Band, ProTools, etc).
Visual: Group members will presumably record your videos separately, though you may do something physically together as long as it's within all then-applicable social distancing safety guidelines (i.e., six feet apart, wearing a mask, etc). Video must be created by a current group member (or for high school, adult director) and can be done using free or purchased software (iMovie, etc). You may not include video footage you do not own or do not have permission to use.
New to audio and video production? Keep an eye on this crowdsourced resource guide, where community members and pros can share their suggestions, recommendations, and services. Remember — you can take a seminar or lesson, but your group must do all the audio and video work yourself! VARSITY VOCALS AUDIO/VIDEO RESOURCE GUIDE
You may alter or completely change any part of your video, including the song itself, between rounds, but you will only be eligible for special awards if you inform your producer of any repertoire changes at least five days before the event.
Placement and Playlist Order
In keeping with tradition, we will schedule groups into quarterfinals according to geography as well difficulty (as determined by application videos). Groups may not choose which region they are placed into, nor can groups switch regions between quarterfinals and semifinals in order to compete in a different semifinal.
The order of the playlist — the order in which competitor videos will be made available to audiences and judges — will be determined by a random draw. Please remember that, historically, groups have performed and placed well from all time slots.
Advancing
ICCA, ICHSA, and The Open will operate with semifinals and finals. As necessary, depending on the number of applicants, we will hold quarterfinal rounds. This will vary from tournament to tournament.
There are nine regions: Northwest, Southwest, Midwest, Great Lakes, Central, Mid-Atlantic, Northeast, South, and United Kingdom. Regions may be combined depending on the number of groups that apply. There are three to five quarterfinals per region, although a quarterfinal may be cancelled at the discretion of headquarters. Canadian groups are typically placed in the U.S. region closest to them.
Each quarterfinal can have between six and ten competitors (in special instances more), chosen at the discretion of the headquarters based on the musical aspects of the competition judging criteria. Quarterfinals will take place in February, Semifinals will take place in March, and finals will take place in April. Specific dates are as of yet TBD.
The 1st place and 2nd place groups in each quarterfinal will be named Quarterfinal Champion and Quarterfinal Runner-Up and will advance to their region's semifinal. In the event of a tie between two qualifying advancing groups, judges may take a closed-ballot vote for which group they feel should advance. The group who receives a majority vote adds 1 point to their score and advances.
The highest scoring group at semifinals will be named Semifinal Champion and will advance to the finals.
WILD CARD ROUND: A wild card round will be included in the tournament this year only as space permits. (We can have up to 10 groups at finals, so it depends on the number of semifinals we have.) The 2nd and 3rd place group from each semifinal is eligible to participate in the wild card round. This is a video submission round that will be evaluated by our judges using our judging forms. The winner is named Wild Card Champion and will advance to Finals.
The highest scorer at finals will be named the Champion.
The final scores of the groups that place will be made public. The scores of the eliminated groups will remain confidential.
Judging
Judging will follow a new rubric, based on our current system but tweaked to account for the change in format. For example, tuning will be worth less, but creativity will be worth more. We're in the process of developing this rubric with some of our time-honored judges and will release it in early September.
Judges for each regional quarterfinal will be the same, which means there will be a consistent standard for judging within a region. Judges for semifinals will be the same for all regions as well. Judges for all "events" will be the best of the best, since we aren't limited by physical proximity.
Please visit our Judging page for more details about how our competitions are judged.
Conduct
Competitors are required to maintain the highest ethical standards and practices. They will recognize that judging is a service, because the competition and judging are a way of promoting the art of a cappella and gaining valuable feedback. Critical evaluations of the program should be directed to headquarters.
Withdrawing
Groups accepted to competition are expected to appear in any competitions to which they advance. Groups who drop out for any unapproved reason will be barred from competition for one year. Applying to compete is considered your commitment to participate in the tournament. Withdrawing creates problems for us, as it determines how and where we present your video, and who judges it. Please do not apply if for any reason you do not believe you will be able to complete a video for competition.
Phew! That was a lot.
We know there are a lot of rules, but we take our competition as seriously as you do. We want your experience in the ICCA, ICHSA, and The Open to be amazing. Have a question or concern? Please check out our FAQs or let us know.
---
Are You Ready?
Gather your belters, drum up your beat boxers, tighten up your harmonies, and get ready, because you are in for an amazing ride!
Apply Now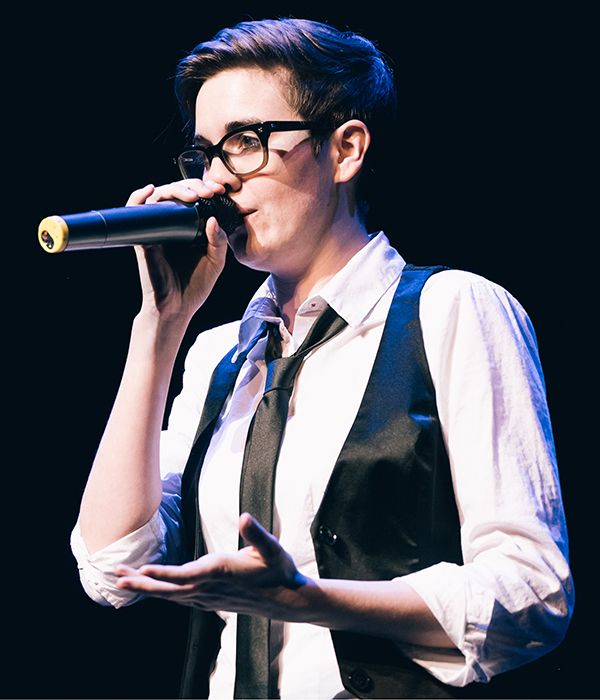 "I will never forget how I felt when I heard our name announced at finals. It was the best validation for all the hard work, time, and love that each individual member put in to our competition set, and for that to happen on a beautiful stage in New York City in the midst of so many amazing groups was an experience like no other."
"Helping to lead the ScatterTones to ICCA Finals was definitely a highlight of my career thus far. The group worked so hard that year! It was a pleasure to see our dedication and hard work pay off, and an awesome opportunity to share the stage and learn from other leading a cappella groups across the country!"
"There's just something really special to me about a group coming together to create something larger than themselves. Varsity Vocals is able to provide these invaluable opportunities to students all across the nation, and that's just really incredible."