ICCA. ICHSA. The Open.
The real-life "Pitch Perfect"
We are competitive a cappella
The Varsity Vocals International Championship of Collegiate A Cappella (ICCA) and The Varsity Vocals International Championship of High School A Cappella (ICHSA) are the only global tournaments that showcase the art of student a cappella.
And our newest tournament, The International Championship of A Cappella Open (The Open) encourages singers to bring together groups of any age, experience or origin to form a cappella "dream teams." By giving them a stage, our programs encourage young people to sing together throughout their lives.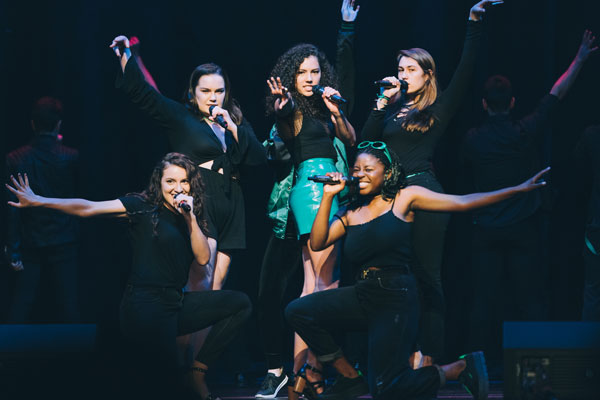 Fan of our events? Thinking of competing? Here are the basics on our competitions — how the tournaments work, when the season starts, and, of course, why we've been doing this for 22 years!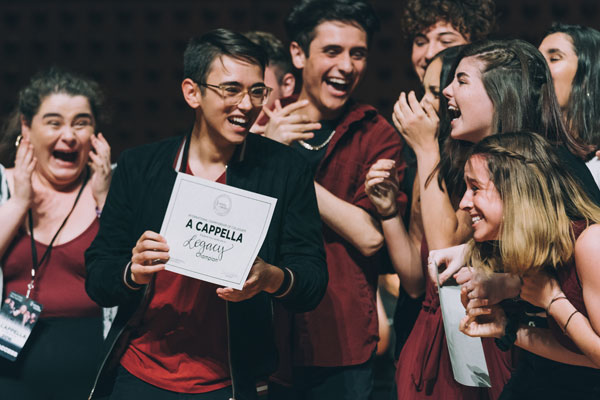 Keep up with all our winners here! Get official results for the ICCA, ICHSA, and The Open — up to the minute — as well as special awards. Search going all the way back to 1996.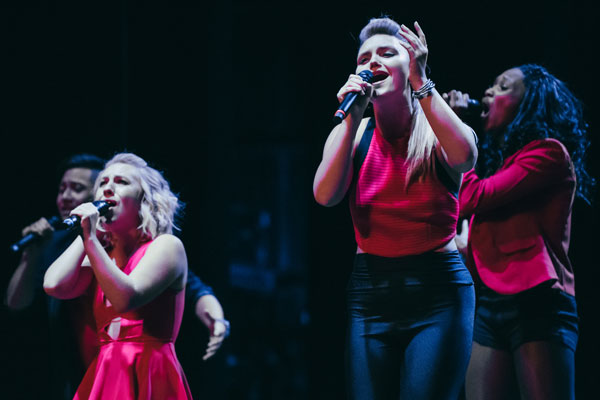 Getting serious? Here's everything you need to know if you want to compete in the ICCA, the ICHSA, or The Open — rules on eligibility, your performance, and advancing to the next round.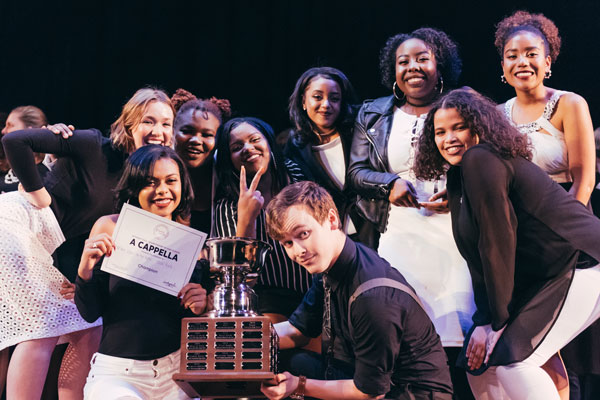 This is THE a cappella trophy. Every champion group since 1996 has its name engraved on the Gooding Cups, a symbol of innovation and excellence in a cappella. Learn more.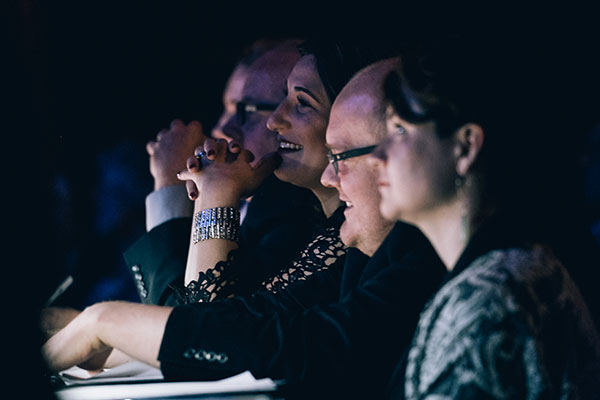 We take pride in providing fair results and valuable feedback. Here's how we do it — judging criteria, panel selection, ethical considerations, special awards, and how you can get in the judge's seat.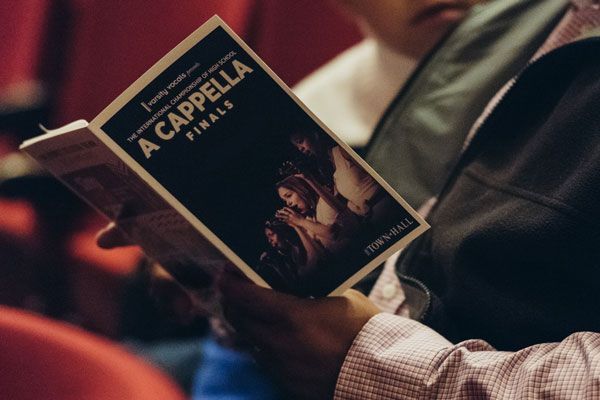 Our programming reaches hundreds of thousands of music enthusiasts every year, through live events, social media, and more. Team up with Varsity Vocals to help promote the power of a cappella!
The ICCA is an unbelievable motivator, and the competition pushed me and my group to previously impossible heights. It's where I first learned what excellence in live a cappella performance truly means. Not to mention that some of my current best friends are former ICCA competitors!

— Ben Bram, Grammy Award-winning arranger for Pentatonix, Pitch Perfect, and The Sing-Off and former ICCA finalist
2019 ICCA Champions
The NYU N'Harmonics, from New York University, are ICCA Champions for the first time ever.
2019 ICHSA Champions
InToneNation, from New Manchester High School in Douglasville, GA, were named ICHSA Champions for the first time in 2019. They also placed 2nd at the 2019 A Cappella Open Finals!
2019 Open Champions
Spiderhorse, a vocal duo from New York City, are the champions of the 3rd ever A Cappella Open. 
The ICCA was a big part of my college career at UCLA. It brought our group, the ScatterTones, closer together, it made us stronger singers, it provided undeniable work ethic, and it gave us the opportunity to travel together to compete as a unit. I think the best thing that the ICCA can teach students is the idea of teamwork and camaraderie.

— Arianna Afsar, former ICCA Finalist, currently starring as Eliza in Hamilton. See some of her music here!